Ah, another great holiday season for college hoops fans has come and gone, and most of us come out unscathed. The same cannot be said for University of Wyoming's scoring leader
Luke Martinez
, who broke his hand in a
violent collision with partridge in a pear tree
. Doctors say he will be sidelined for a fortnight, which is probably close to 40 days and 40 nights in American time but you're going to have to do the math. #i dont know how to do it.
Wyoming is the most surprising undefeated team in college basketball. They are miraculously still winning games with a shoelace-trippin' team of unlikely reserves.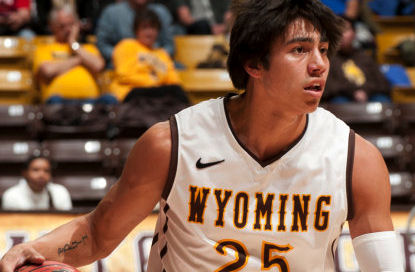 "We've won the bare minimum amount of games to stay undefeated -- nothing more, nothing less," said rebellious, ungrateful coach Larry Shyatt. His technique of coaching by
offering no corrections or advice, just screaming at his players
in a loud angry voice, is finally starting to pay off. However, one must question his all-around mental health to harbor such anger despite his team's wily success.